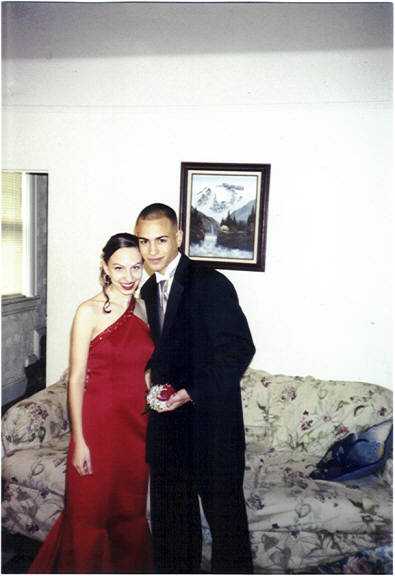 Me n Peter at my house b4 Prom...he oo so sexy
Me n Alissa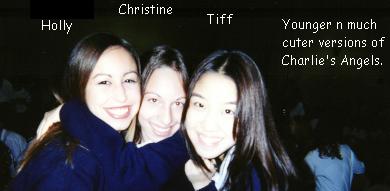 Awww, tis the short ones...an at school...in our damn uniforms..ahhh well.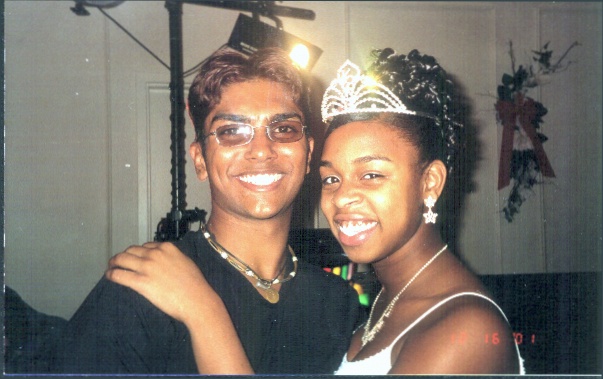 Its rAv and finally, yes yes, its Shavonne! Woo I put up a pic of Vonne! Yippie!
Its me n my pretend stepdaddy, rAv. He goes to college in Montreal, Canada. This is Vonne's party. I HATE that DAMN Dress -_-...it kept fallin down.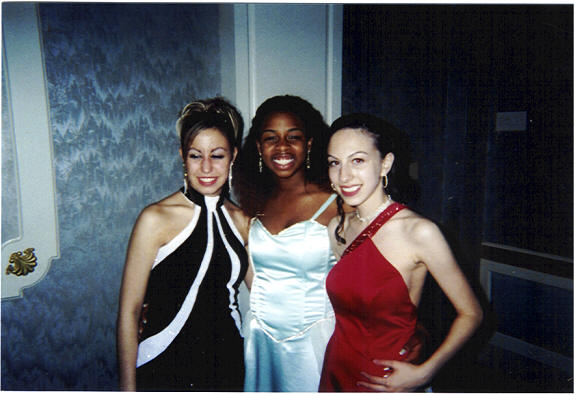 Alissa n Shavonne n Me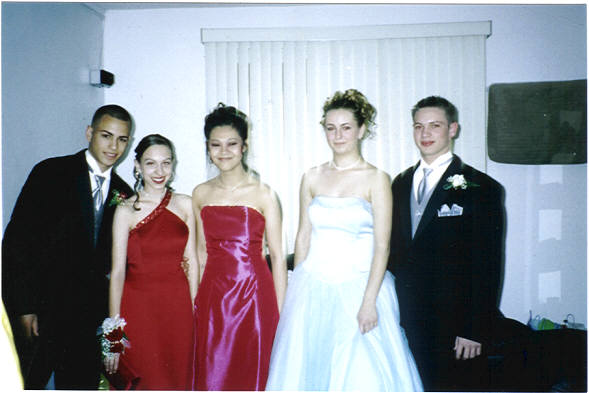 Sheri's house: Peter, Me, Marj, Sheri, n Andrew
My bestest friends in the whole world: Tiffany (then me) Alissa, and Crystal. (Sorry Shavonne is missing).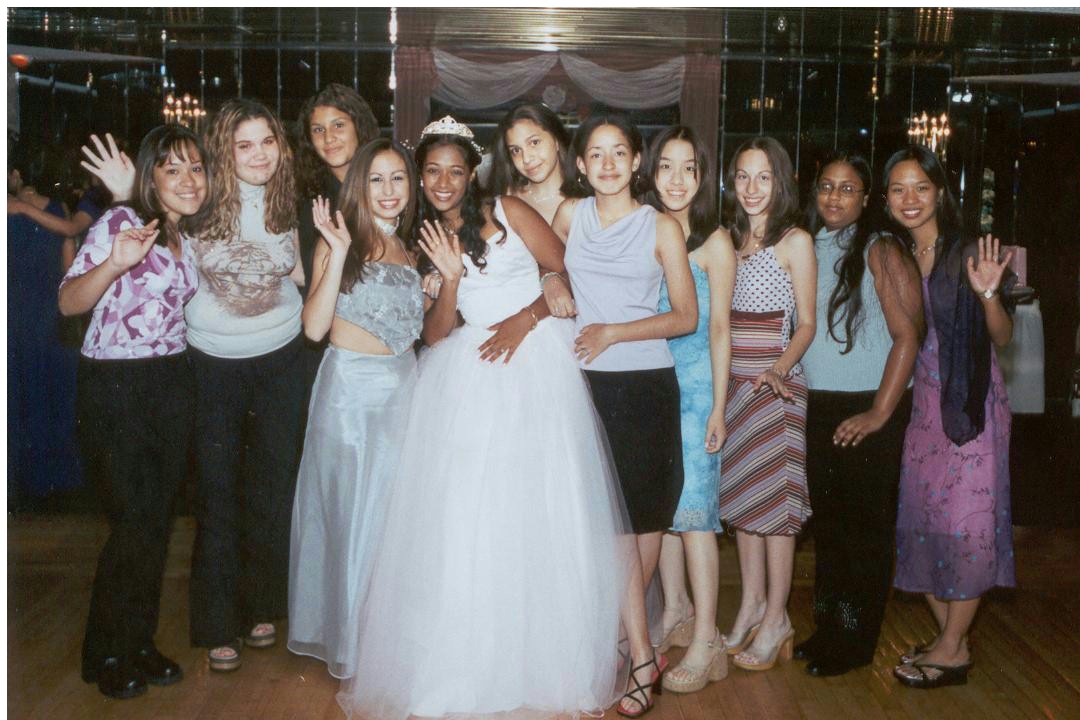 This is most of us, again no Shavonne, celebrating Crystal's sweet 16.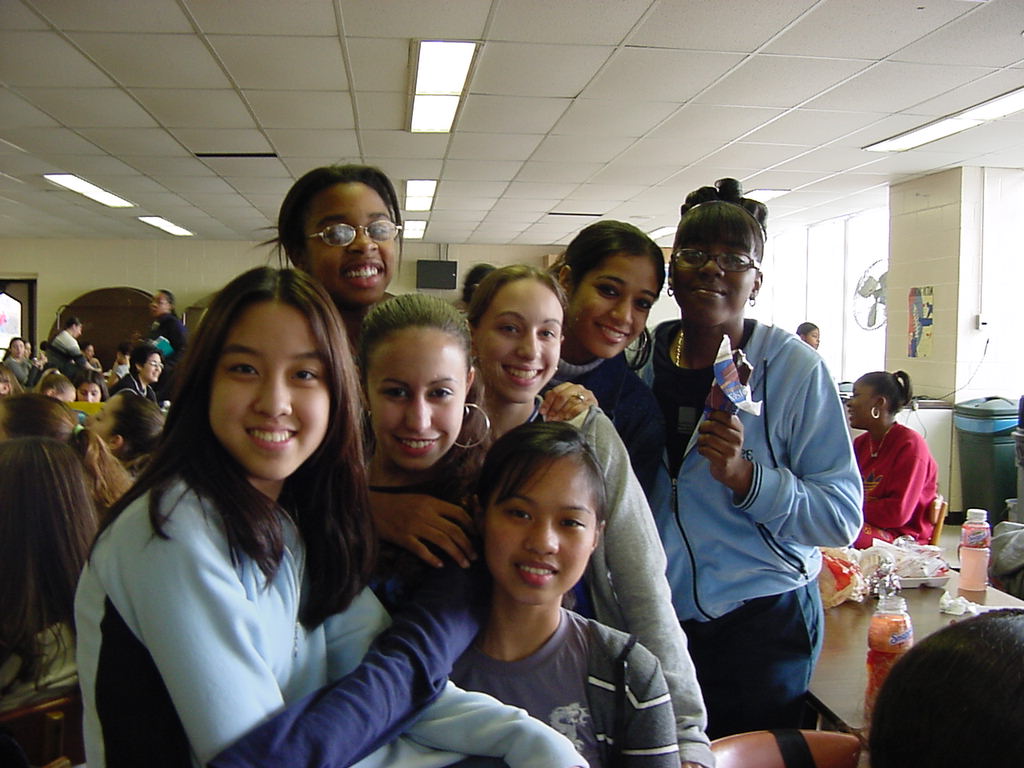 Okay this is Preston High Scool at lunch. Wooo juss our random pic...we act like idiots at lunch n scare the freshman! Its soooo funny..they get so freaked out! Okay from left to right: Tiff, Shavonne, Alissa, Rica, me, Crystal, and Tiffany Pierce...yes a lot. ;)